From the channel view, pull down to refresh.
Alternately, when you pull down the channel view, you will see a manual refresh button (a circular arrow icon). Tap this button to force a refresh.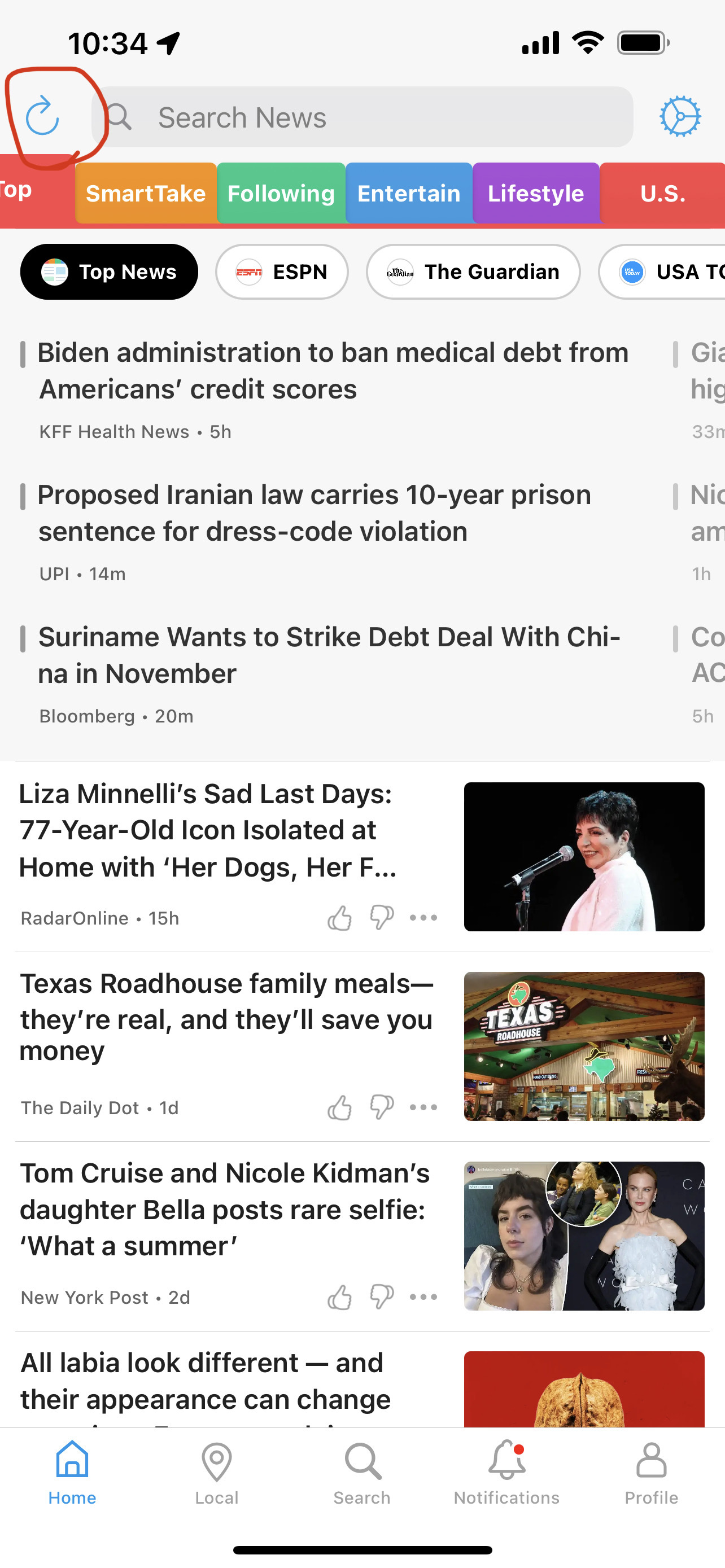 Can I set just to manually refresh the content?
Unfortunately, we do not have custom control via app setting. We are exploring this option with our product team.