What is Profile view?
Based on user feedback, we've introduced user accounts to help you find your "Recently Read" articles and to keep your SmartNews experience consistent across multiple devices.
Why are there Facebook and Google / Apple icons?
If you are using an iOS device, you can sign in using your existing Facebook or Apple accounts. If you're on Android, you'll be able to sign in using your Facebook or Google accounts.
What can I do if I sign in with an account?
Signing in with an account allows you to access a "Recently Read" list, so you'll be able to easily locate stories you saw previously. An account will also let you access your reading history, installed channels and other settings across multiple devices—say, a phone and a tablet—and easily transfer everything when you upgrade to a new device.
I forgot my password
Our current email login is password-less design, which allows you to access via code sent to your email address.
If have forgotten your password for your Facebook and Google/Apple login, please contact via their website as we do not manage those login credentials.
My login code doesn't work
Try logging out and in again, if this continues please reach out to us via the help center.
How can I change the email address used for the login?
We currently do not have a way to change the email address used for our login.
We are working on this to make it happen soon... stay tuned!
How can I sign out?
To sign out, tap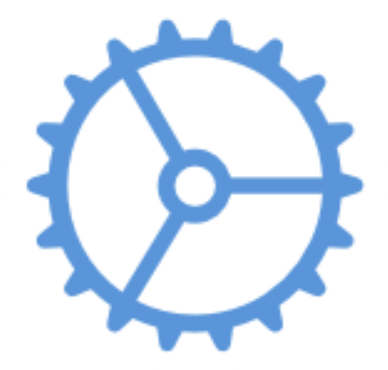 to open the Settings page. Under "Account", select "Sign out".
How does SmartNews use my personal information?
Once you create an account, personal information is used in accordance with our Privacy Policy: https://www.smartnews.com/privacy/#us.
How can I remove an article from "Recently Read" in Profile View
At this time, you can't remove articles from "Recently Read." 
Some of my previously read articles are missing from "Recently Read."
You may be experiencing a connection error due to a weak network signal or a temporary server problem. Please return to the "Recently Read" view at a later time.
How to delete my account
All of the following data will be deleted.
Channel settings
Recommended content based on your interests
Followed topics
Browsing history
All app settings
Account information
Other data you have provided
If you delete your account, all the history and other information associated with the account will be deleted as well.
Data stored on our server will be deleted within 30 days.
How to Delete
Delete data stored in the app.

SmartNews app version 22.2.30 (iOS) / 23.10.40 (Android) or later:
Open this link on your smartphone. By following the instructions on that screen, data in the app will be deleted immediately and data stored on the server will also be deleted within 30 days.
SmartNews app version prior to 22.2.30 (iOS) / 23.10.40 (Android):
Please send your inquiry through this form mentioning that you would like to delete your data.

Delete data stored on web browsers.

Safari on iOS:
Referring to this information, please go to the iOS settings app and perform "Remove All Website Data" for Safari.
Chrome on Android:
Referring to this information, please go to the Chrome app settings and clear "Cookies and Site Data" for "All Time."
The other web browsers:
Please delete the Cookies and Site Data in the app you are using. Note that some apps might use different terms instead of "Cookies" and "Site Data."

Delete data stored on other devices you have.

Please perform the above 1 and 2 on the other devices as well. The data associated with your account will be deleted by the operation on your first device. To delete the data associated with the other devices, the operations are required on the other devices as well.

Stop signing in to SmartNews with your Apple ID (if you used "Sign in with Apple.")
Can I change my profile name?
User will have to wait for 30 days after they change names. You may try logging in again if you have changed your name and not reflected correctly on your profile page. If you wish to reflect name changes that happened on our Facebook/Apple login, please try logging in again.